A birds eye view of Martina Franca, in southern Puglia, where we've been hanging out this month.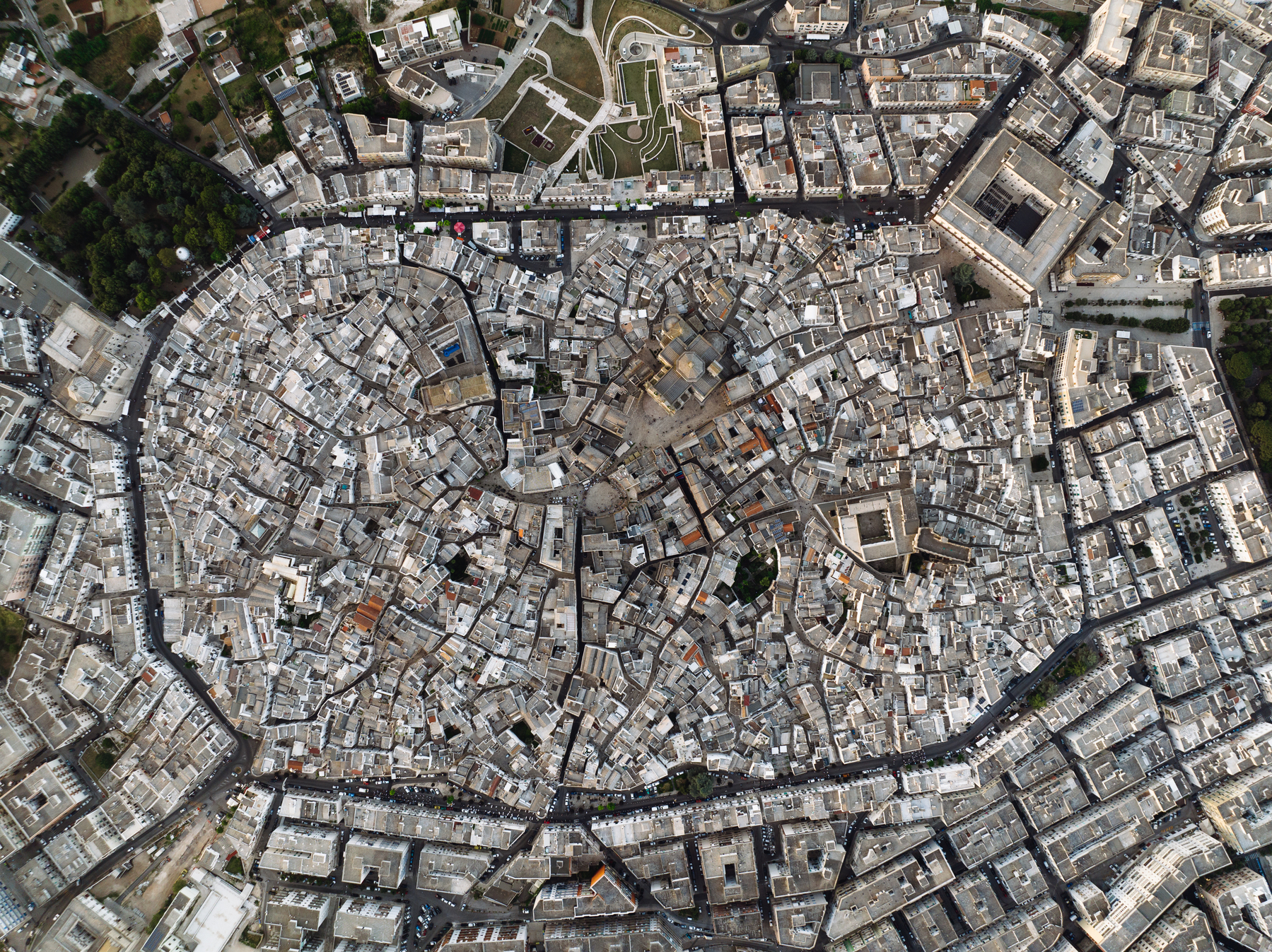 In these photos, happening at the same time, is a funeral procession, a dance contest, and an opera, amongst whatever else the 49,000 residents are getting up to.
There's also two 360 photos of Martina Franca in this embed, a higher and lower shot, look for the hotspots when you're scrolling around.